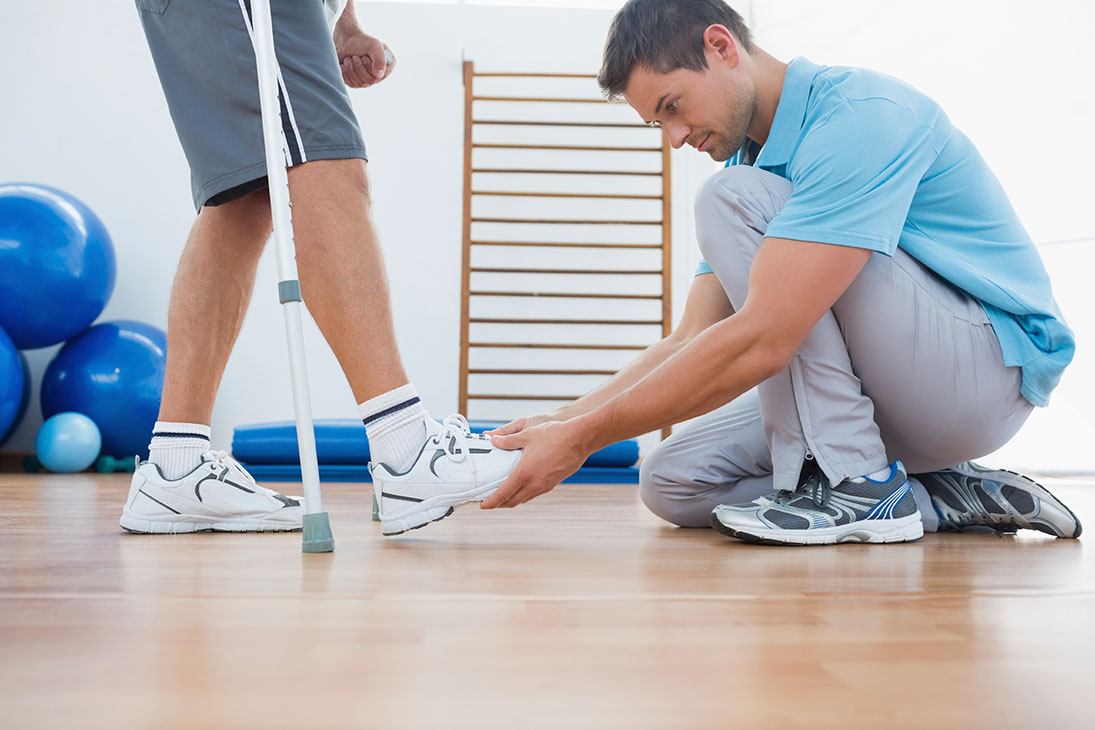 Comprehensive health model
Besides guaranteeing universal and quality care, our medical care model helps to decrease the repercussion of sick leave in the company through the reduction of administrative steps (less time and less paperwork). It is our main differential value with regard to the traditional health model.
---
Medical staff tutor
Our medical staff tutor guardianship all the process of medical discharge, which it ensures the maximum calm to the protected person and it allows that the company has up-to-date information to minimise the impact of the cancellation.
It centralises the management of all procedures and the communication with the company and the person worker. Compared with the traditional model, which focuses on treatment management, process management means that the patient can return to work faster and facilitates human resources' management for the company.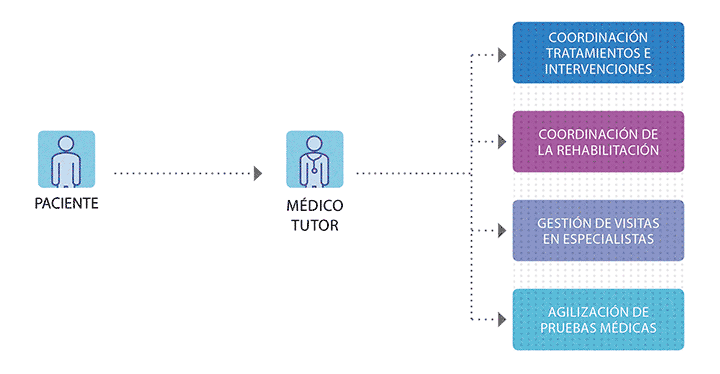 The tutor doctor centralises the management of all procedures
---
Care quality
The/the patient has our medical staff, that him accompanies during all the welfare process, coordinates processing, sees about to arrange visits with the people specialists and it expedites the diagnostic test performance.
Through the Online Medical History, the medical information of patient is centralised and accessible from any geographical point.
To attend the rehabilitation, one of the critical phases of the welfare process, our centres are equipped of advanced and professional teams with broad experience and training that they tell, also, with the support of medical professionals/reference rehabilitation ace.
To guarantee optimum healthcare and to offer the greatest support to those who need it, we have implemented the Document Translation and Interpretation Service in 120 languages in all our centres.
Translation-interpretation of the health visit.
Translation with interpreter's displacement.
Translation of documents through a file that is opened with one key for the fulfillment of the RGPD.
Availability in 120 languages.
---
The UNE/EN/ISO 9001:2015 certification, awarded by Bureau Veritas, recognises the quality of our primary healthcare.
---
---
Model by processes
---
Montserrat Sánchez, medical coordinating committee in Mutua Universal
Traditional model: treatment management
It is structured into specialities that are managed independently: it ensures an adequate level of resources and care quality but it hinders the relationship between specialists and it diversifies information channels. As a result, there are delays and it does not allow an actual planning of resources for the staff responsible for HR.
Oriented model only to the satisfaction of the/patients: it does not facilitate HR planning of the companies.
Mutua Universal model: management of processes
It is based on the management of processes and the development of an integrated information system that help to turn to the medicine in a management tool for the company. Services complement the satisfaction of the/patients with an efficient management that helps to increase productivity and to reduce the administrative load.
---
The satisfaction of the/the patient is complemented with an efficient management with profits for the company.
Do you want find out more about our services?