The social work service gives information, orientation, advice and support specialised in all the supervened needs in the family, social, work or economic of the worker.
Social workers in Mutua Universal are comprehensive in the welfare teams, with the aim of:
Guarantee the all-inclusive attention to the health and the boarding of the social problems together with the biomedical and psychological ones.
Contribute alternatives or solutions to difficulties/social problems that they emerge after the accident/illness.
Avoid the possible social-family imbalances that are produced as a result of the loss of health.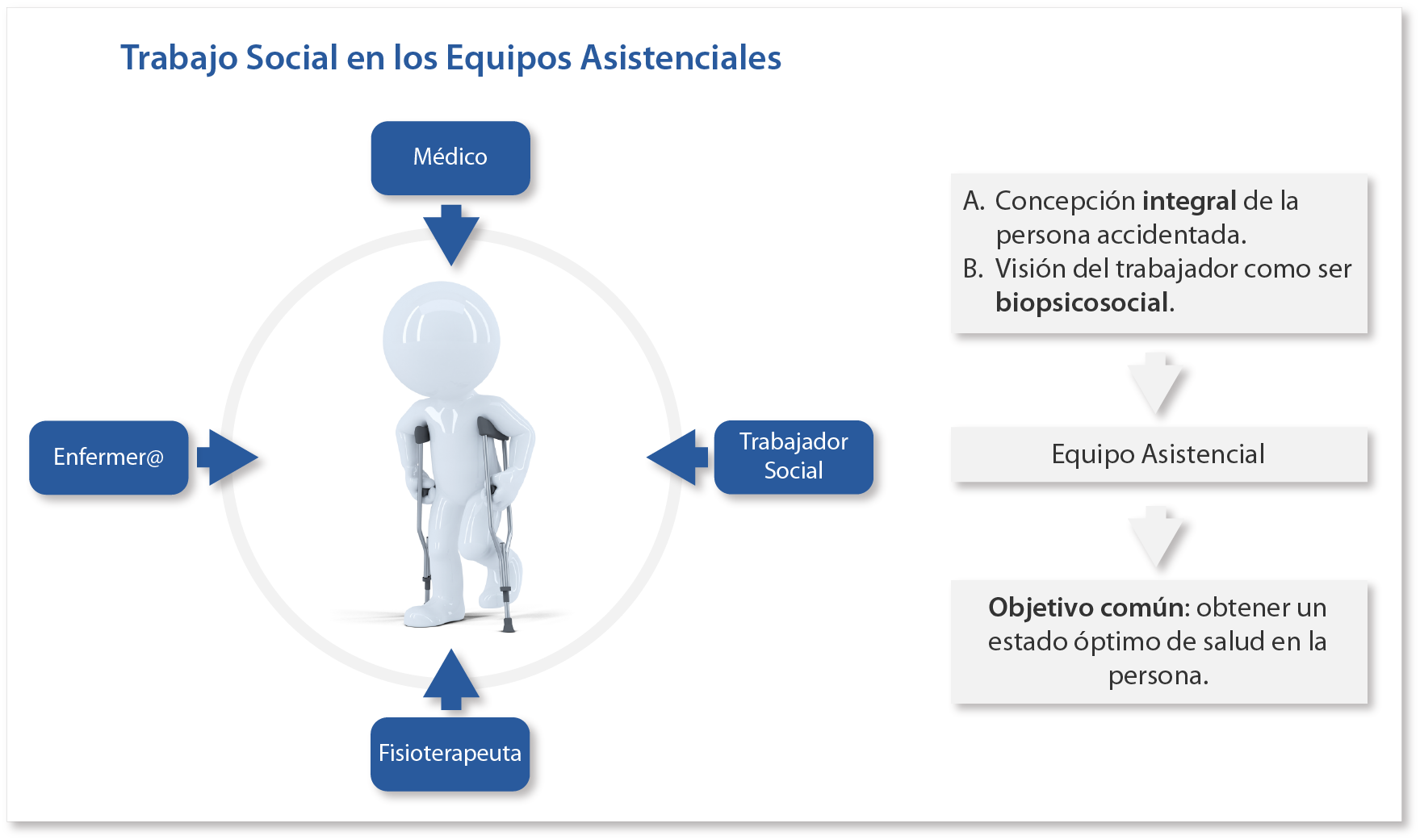 ---
Main functions of the Team of Health Social Work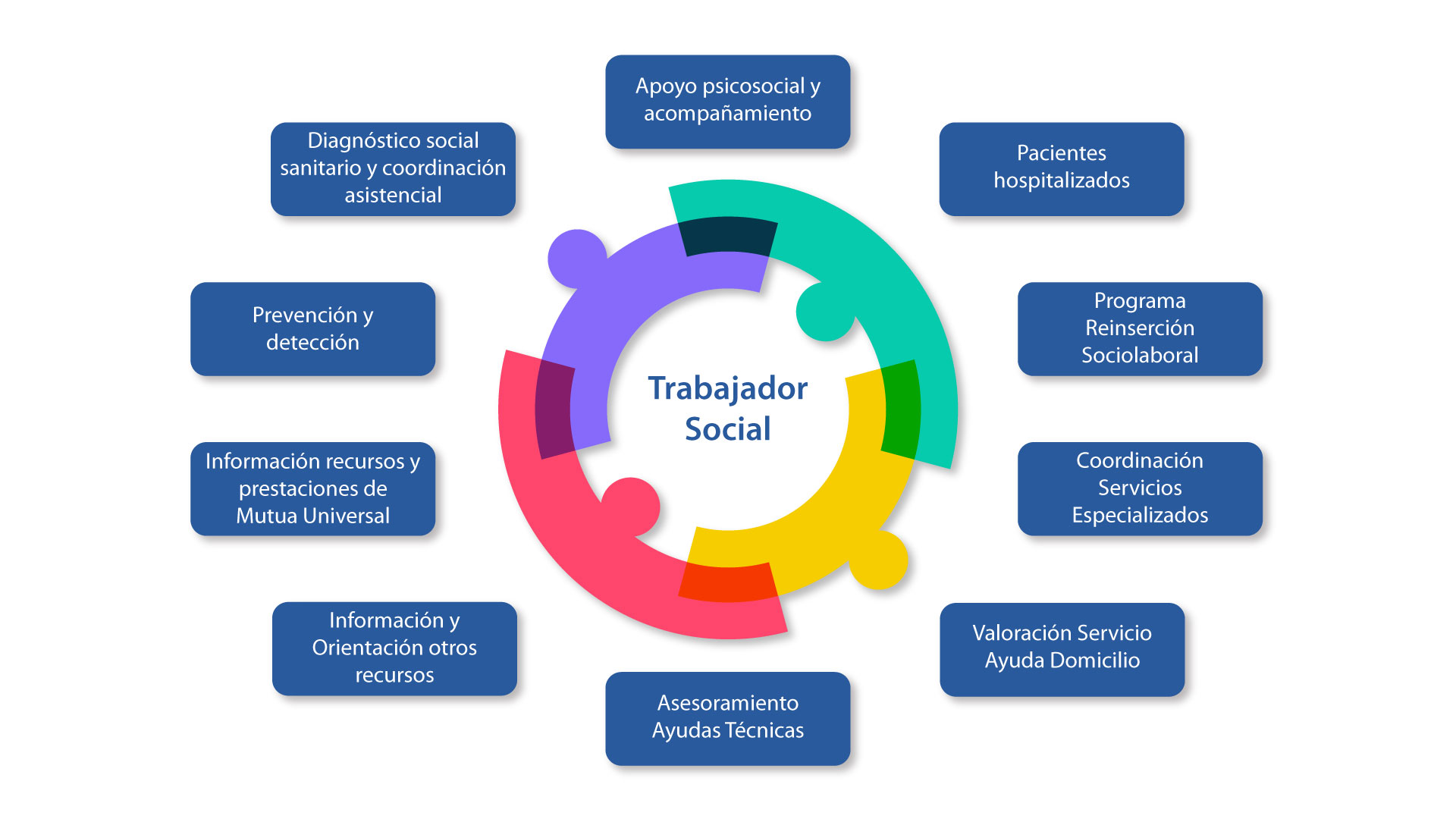 Psycho-social and accompaniment support specialised to the injured party and to its familiar member environment.
Processing and management of hospitalized patients. Planning of the Hospitable Registration. Coordination with the team of centre social work.
Work integration socio-professional reintegration for patients and relatives in situation of disability and/or risk of social exclusion.
Coordination with other specialised services (Public health centres, Associations…)
Needs, assessment and management detection home aid service.
Advice in Technical assistances set aside for people in situation of dependence.
Information, orientation and procedure of resources directed to the patient and to its family, to attend different social aspects that they can include in its healing process (family factors, environmental, economic…)
Information on resources and provisions of Mutua Universal: Social benefits, management provisions…
Prevention and detection of social risk situations that you can produce as a result of the accident and they can influence in its retrieval process.
I diagnose social health to establish a plan of intervention in coordination with the Mutual Society's welfare team.
For more information please contact ayudasocial@mutuauniversal.net.
How to apply for a social benefit?