In Mutua Universal are aware of that a work-related accident or occupational disease can produce changes in the familiar dynamics and the appearance of social requirements and pychosocial.
For that reason, offer our problación protégée and its families our health social work service that, in collaboration with the rest of professionals of our welfare teams, sees to attend those needs that they can emerge or to aggravate after a work-related accident.
The main goal is to offer one human attention, integral and quality. For this purpose, our social work team works in a coordinated way for:
Assess, to advise and to inform on all social aspects that can condition the situation of health.
Contribute alternatives or solutions to difficulties or problematic that they are born as a result of the accident or of the occupational disease.
Avoid possible imbalances that they can emerge in the family environment as a result of the loss of health.
Promote the work member reintegration.
To achieve it, work from the empathy and the examination of the injured person and its environment, accompanying them of a way professional and innovator, but without losing the humanity and the warmth.
---
How can we help you?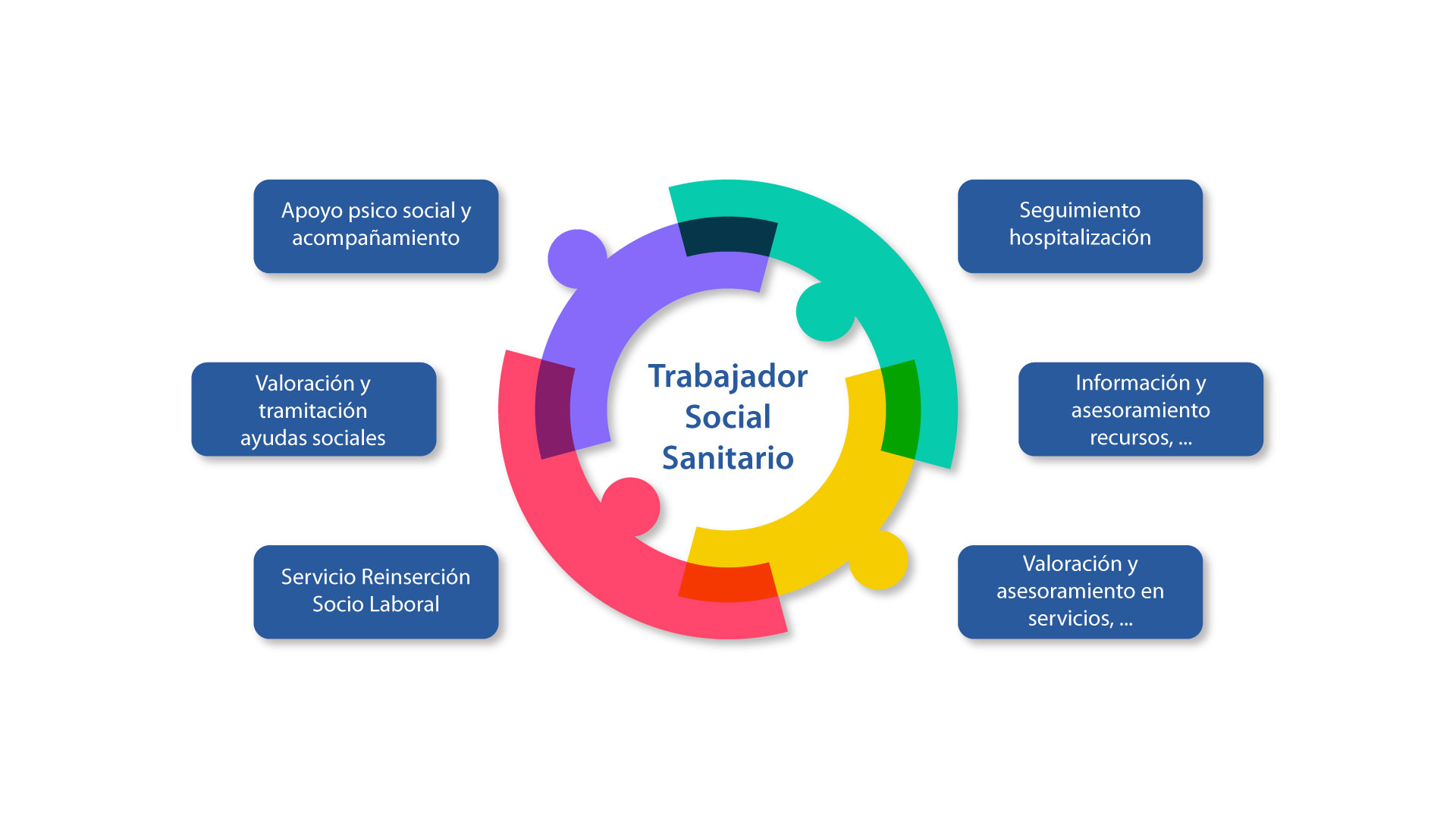 Support psico social and specialised accompaniment during its retrieval process and/or adjustment to the new situation.
Follow-up during its hospitalisation, in coordination with other social work services, to guarantee the best attention and to plan the hospitable registration in the best conditions.
Information and advice on resources, procedures and procedures office workers of the mutual society or of other government institutions or private (direct payment, disability, disability, etc.).
Assessment and advice with regard to services, technical assistances and adjustments in the home to guarantee the quality of life of the injured person.
Member reintegration service work for people that they present some type of disability or they have lost its employment during its injuries' retrieval process.
Assessment and procedure of those social benefits that they fulfill the requirements established in the current regulations in Mutua Universal or derivation to other public or private resources.
If you have doubts, question in your help centre or it contacts with our health social work team ayudasocial@mutuauniversal.net.
Health Social Work diptych