Application for mobile devices designed to teach good habits and to encourage their application through gaming.
What will find in the Sudoku of healthy habits?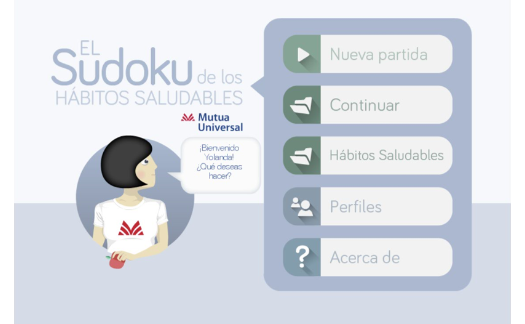 Identification: User
User guide
Description of Good habits
Three levels of difficulty
Playing board
Information and recommendations
---
Operation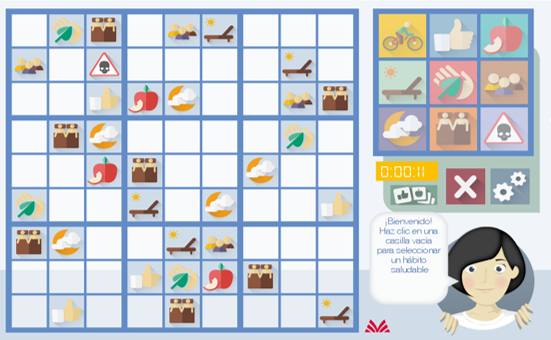 When the user accesses, the software environment him offers the customisation of its profile (this version makes possible the creation of an only profile).
Before you play, you will see the game instructions and rules.
There are three levels of difficulty with different Sudokus by level, which unblock when a new level is reached.
The game helps players by giving clues. When they arrive on an empty box, it gives a clue to help the player choose the correct icon and it gives a suggestion on the good habit represented in the icon.
Game board: this consists of the boxes to fill in and the good habit icons to select and place in the correct boxes, following the same rules as a numbers Sudoku.