Jaime Aguirre de Cárcer y Moreno
1st Deputy Chairman of the Board of Directors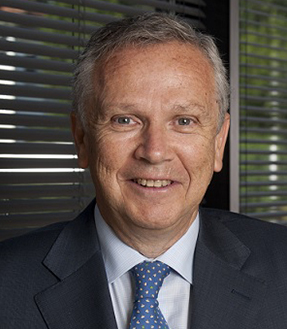 Degree in Law from the Complutense University and postgraduate degree from ICADE.
He is currently a trustee of Ferrovial S.A., where, until 31 December 2015, he held the post of General Manager of Human Resources, as well as Secretary of the Appointments and Remunerations Committee of Ferrovial's Board of Directors. He was also a Member of the Board of Amey, an affiliate of Ferrovial.
Career highlights include his roles at Banco Central (1977-80), Smithkline Beecham, S.A. (1980-90), Schweppes S.A. (1990-2000), and Ferrovial S.A. from 2000 to the present.