Jaime Aguirre de Cárcer y Moreno
Chairman of the Board of Directors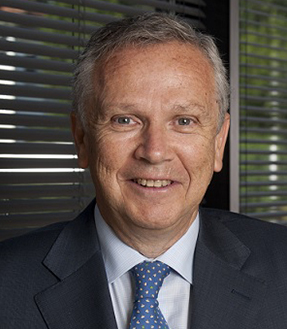 Degree in Law from the Complutense University and postgraduate degree from ICADE.
Currently is leader of SERVEO SERVICES S.A. (previously FERROVIAL SERVICES S.A.), subsidiary in time of FERROVIAL, S.A. in which held, from its incorporation in 2000 and until 31 of December 2015, the Human Resource Managing Director charge, as well as subsequently, Secretary of the Appointments Committee and Remunerations.
Additionally was Adviser of Amey and Budimex, FERROVIAL'S subsidiaries.
They emphasise in its professional career functions in the Central Bank (1977-80), in Smithkline Beecham, S.A. (1980-90), and in Schweppes S.A. (1990-2000).