Online clinic is a system of registrations telemedicine provisions, exclusive of Mutua Universal that now, in a commitment for the innovation at the service of the health and well-being of its protected town, spreads its associated business service. Online clinic Company a pioneering service that it contributes to improve the competitiveness of companies since it has repercussions in the occupational health, and it reduces displacements and procedures office workers.
A welfare model that power the Service of Health surveillance (SVS)
An optimum system for our mutual society member.
A consolidated model and of proven success: more than 35,000 enquiries from its implementation (2011)
A methodology of easy implementation in different centres of the SVS.
Minimum investment.
Time and cost saving.
Within the strictest fulfillment of the legal regulations.
---
Online clinic universalises the welfare service for companies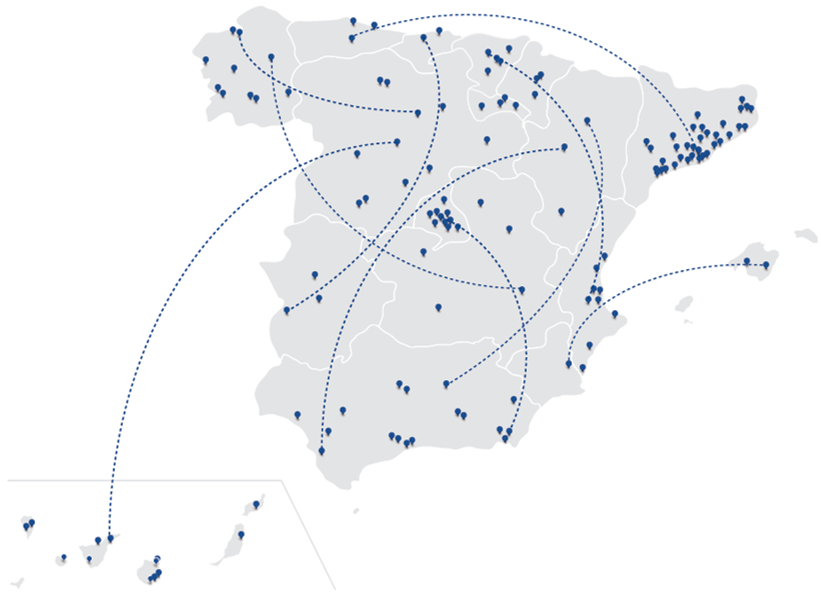 Online clinic Company allows connecting the Service of Health surveillance of the associated company with 800 professionals of Mutua Universal that are found in its 126 help centres and two hospitable control areas. In this way, the insured worker is looked after as a patient without the need for to go out of its own company.
Performance of practitioners or nurses enquiries of the SVS of the company with Mutua Universal
Possibility of sharing the clinical information without cases displacements and assessment through enquiries SVS / Mutual Society
Possibility of carrying out the first worker visit in Mutua Universal's centres, together with the SVS.
---
Practical and relevant innovation for companies and workers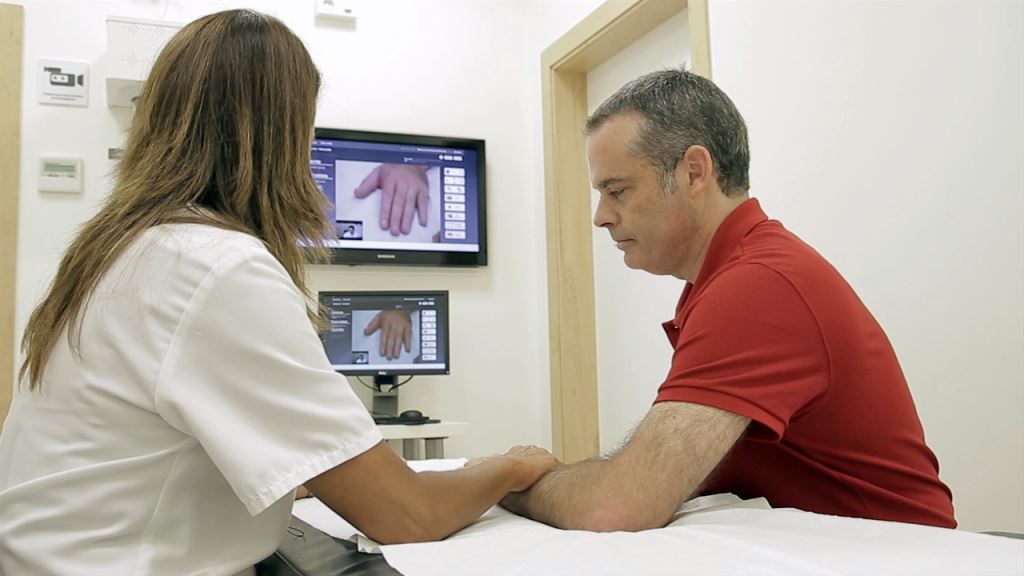 Real-time interaction between the SVS and the medical team of Mutua Universal:
In the event of accident, immediate enquiry for initial assessment of the patient.
Share medical tests (reports, x-rays, images…) in the previous suppositions
Offer online medical prescriptions.
The worker receives a comprehensive treatment in the first visit: diagnosis, reports, medication.
Time saving and procedure elimination office workers: is found where is found, the patient obtains the specialist's initial diagnosis in a fast and efficient way, avoiding unnecessary and absences displacements.
Connection between professionals of the SVS and consultants, for general pathology discussion.
A minimum investment for a saving of time and costs short term, with return of the investment.
A system that it fulfills strictly the legal regulations.
A welfare consolidated model and of proven success, with an effective methodology of easy implementation in the centres of the company.
A system of management that it contributes to improve the competitiveness of the company: improvement the occupational health and it reduces the administrative procedures.
All of this, supposes a saving in times of displacement and welfare, in a sure way, easy and confidential.
You want more information on the Online Clinical service for company?