Línea Universal helpline 24/365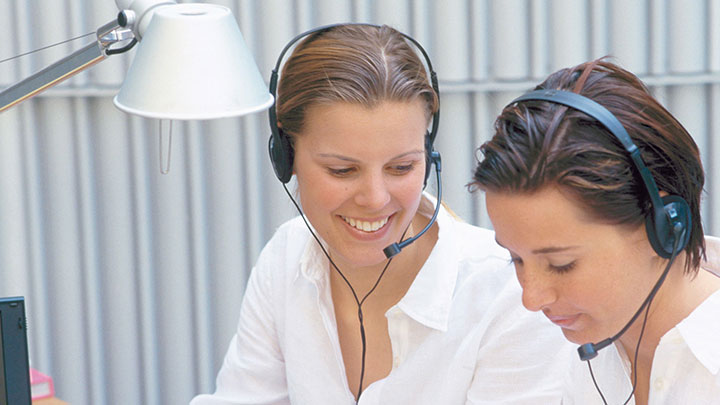 No matter what happens, here or abroad, call us
---
From Spain 900 203 203 (free call)
and from abroad +34 93 412 33 67
---
We will offer you medical care right from the start
A Línea Universal doctor will ensure you receive the most suitable care from the very beginning. In addition, they will organise your evacuation in line with the nature of your injury and medically assess what needs to be done during the relocation.
---
And we will let you know which care centre you will be going to.
Depending on the proximity and seriousness of the accident, will inform you which health centres to go to, providing the most appropriate means of care and transport so that you, the patient, and the company receive a rapid response.
---
Worldwide coverage, 24 hours a day, 365 days a year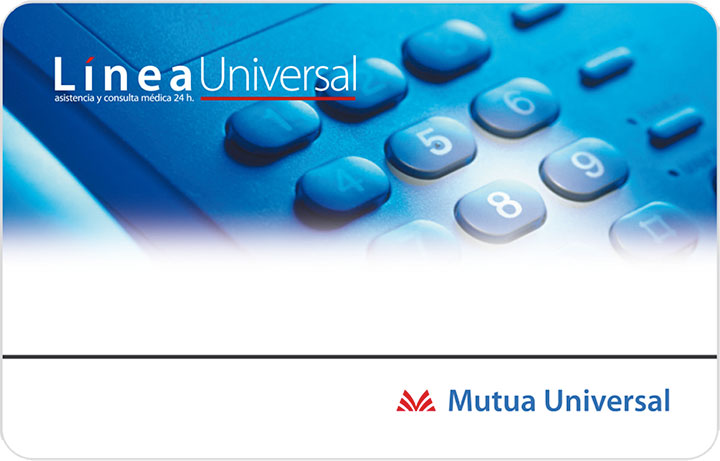 Each one of your workers will have a personal card with the Línea Universal numbers so they can contact us quickly if necessary.
---
An ideal service for risk groups
Línea Universal is very useful for night-shift workers who have to travel outside of their work centre, salespeople, maintenance teams and workers who have to travel abroad.
---
Benefits
Security, permanent care and advice service, anywhere in the world.
A free call, vital when outside the work centre, from other companies, public places or private addresses.
Immediate reply anywhere in the world, 24 hours a day, 365 days a year.
Service with specialist doctors.
Línea Universal card, which identifies the service so that the worker always has the telephone numbers at hand.
The company receives an informative poster to place on the notice boards and stickers to place on telephones and medicine cabinets.
You want be always in touch with Mutua Universal?