Application for mobile devices set aside for carrying out previous controls to the performance of works, to verify that have been adopted all prevention measures of occupational risks.
What will find in the app Pretask?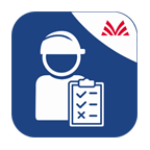 Identification: Company, User, Place, Holder, Terms and Conditions, Date, Time
Works or tasks to be made
Teams of work
Linked risks
EPI to use
Preventive measures
Shapeless summary
Email of record
---
Operation
The user is registered and it gives an email (or more than one) to where will go the reports summary of controls. These details are kept for later uses.
It gives details of identification of the new work that it is going to carry out.
The work is selected of the list that him gives the App.
According to the chosen work appear a series of preventive characteristics pre-selected that they can disassociate according to the type of task.