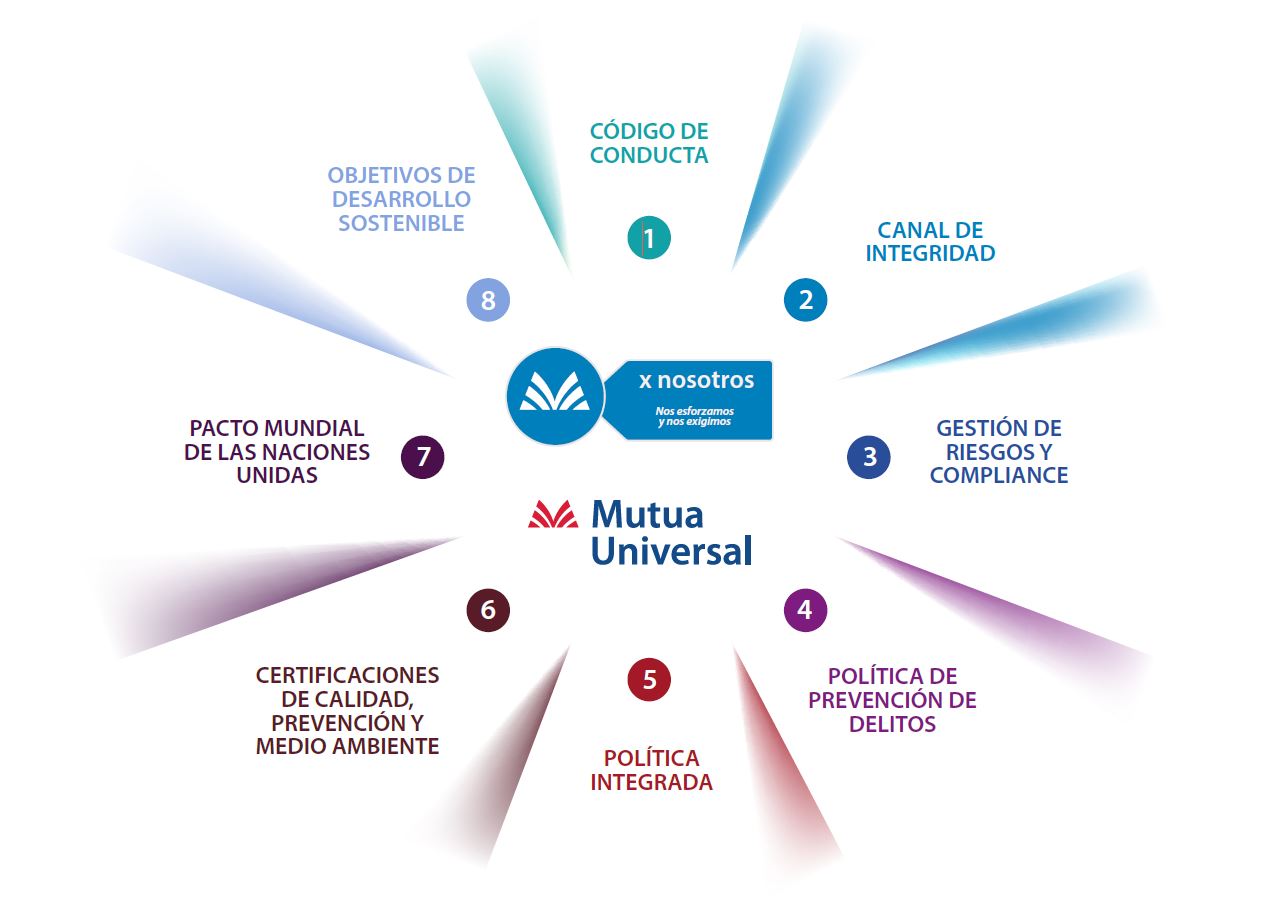 In Mutua Universal bet for the ethics, the good Corporate Governance and the transparency. The Code of Conduct of Mutua Universal collects our securities, principles and commitments as responsible company, and we have policies and systems directed to prevent criminal offences, to manage risks and to ensure the compliance with standards. Find out more about Transparency and Good Governance at our Company.
We have a comprehensive Policy of Quality, Prevention and Environment based on the constant improvement of our provision of services. This policy is the base of the System of Comprehensive Management (SGI), certificate on the basis of ISO 9001:2015, ISO14001:2015 and OHSAS18001:2007, for the certification company AENOR. Knows our certifications and policies.
Mutua Universal is implicated in the sustainability and Corporate Social Responsibility at all levels, following a responsible behaviour that takes care of the people, companies and the environment in accordance with 10 Principles of the Global Compact of the United Nations and the Sustainable Development Goals.