We commit to the society and the welfare state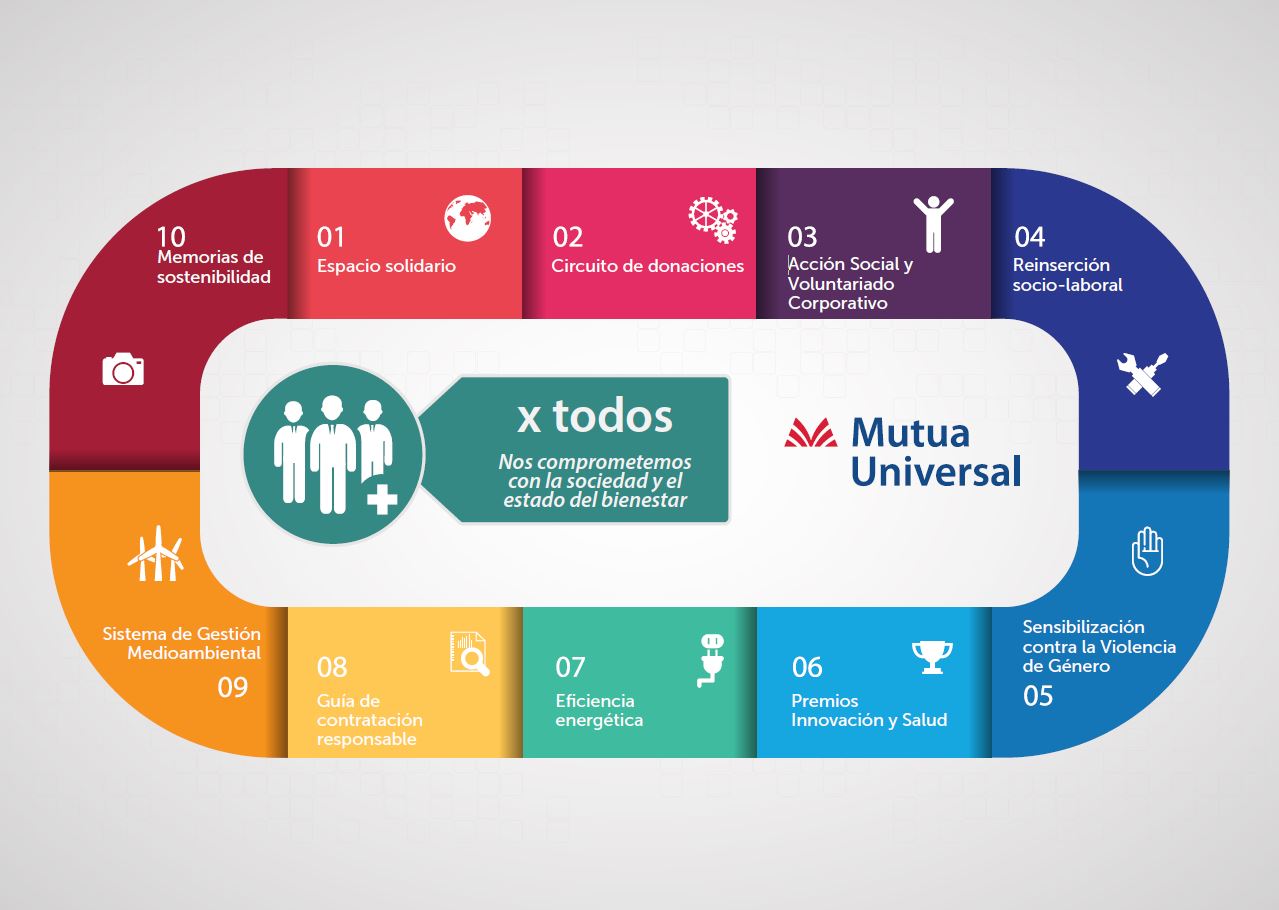 Via responsible value stock contribute to move forward towards an economy and a more competitive society, productive and healthy.
The programme of reintegration in the social aspects of work, developed by the team of social workers of Mutua Universal, addresses to the reorientation and social inclusion and work of the injured workers and its families.
The Innovación y Salud Prize they have the objective of recognising to our associated companies committed to the health promotion and the improvement of the people' quality of life.
We promote the involvement of employees and mutual society member in solidarity causes, via collaboration sensitisation and campaigns with non-profit organisations that are framed in our Corporate Voluntary work Programme.
Mutua Universal is associated from 2015 to the network "Business for a society Free to violence of Gender" that it promotes the Ministry of Health Care, Social Services and Equality, through which promises to promote stock set aside for achieving a great sensitisation in favour of the equality and the prevention of the violence of gender.
We minimise the environmental impact of our activity through the Environmental management System, implemented in all Mutua Universal's work centres, and measures of energy efficiency.
We have a guide of responsible contracting that it introduces ethical, social and environmental criteria in the various phases of the procedure of contracting.
Stock to economic, environmental and social level that are made in Mutua Universal, are announced through Annual sustainability reports, following the guidelines and principles of the Global Reporting Initiative (GRI) standards, in accordance with the "Comprehensive" option.