Alvaro Polo Guerrero
Member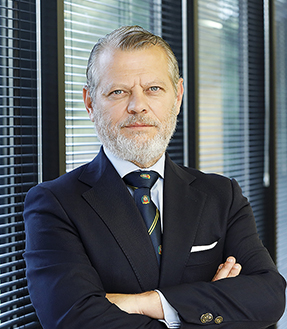 Graduated in Law for the University of Sevilla, diploma in Strategic Management of Human Resources for the Ross School of Business and the William Davidson School Institute of the University of Michigan and Technical Degree in Risk Prevention at Work.
They emphasise in its professional career various charges in the Andalusian Board of Work Relations, the Board Advisor of the Organisation of Managers of Human Capital and the Confederation of Employers of Andalusia.
From 2000 is Managing Director of Human Resources and Health and Safety in Abengoa.